Completed in 1972, and formerly occupied by BT until 2013, this building was used to manage Sheffield's phone systems.

The building was sold in 2014, and is now luxury student appartments.
The more I work on this building, the more interesting it becomes – it has since had a change of colour scheme since BT departed, but I wanted to keep it in the original colours because I find them the most interesting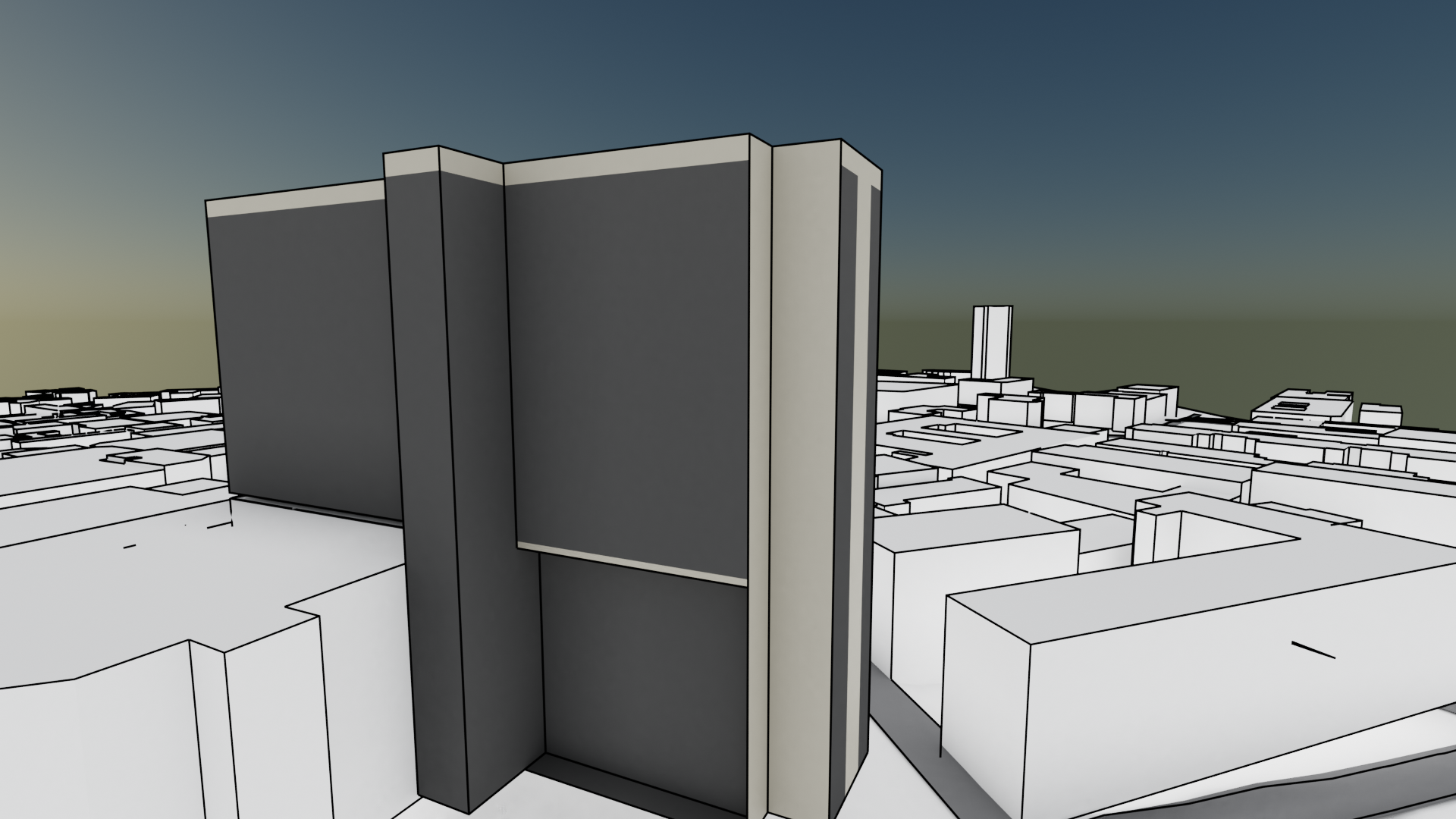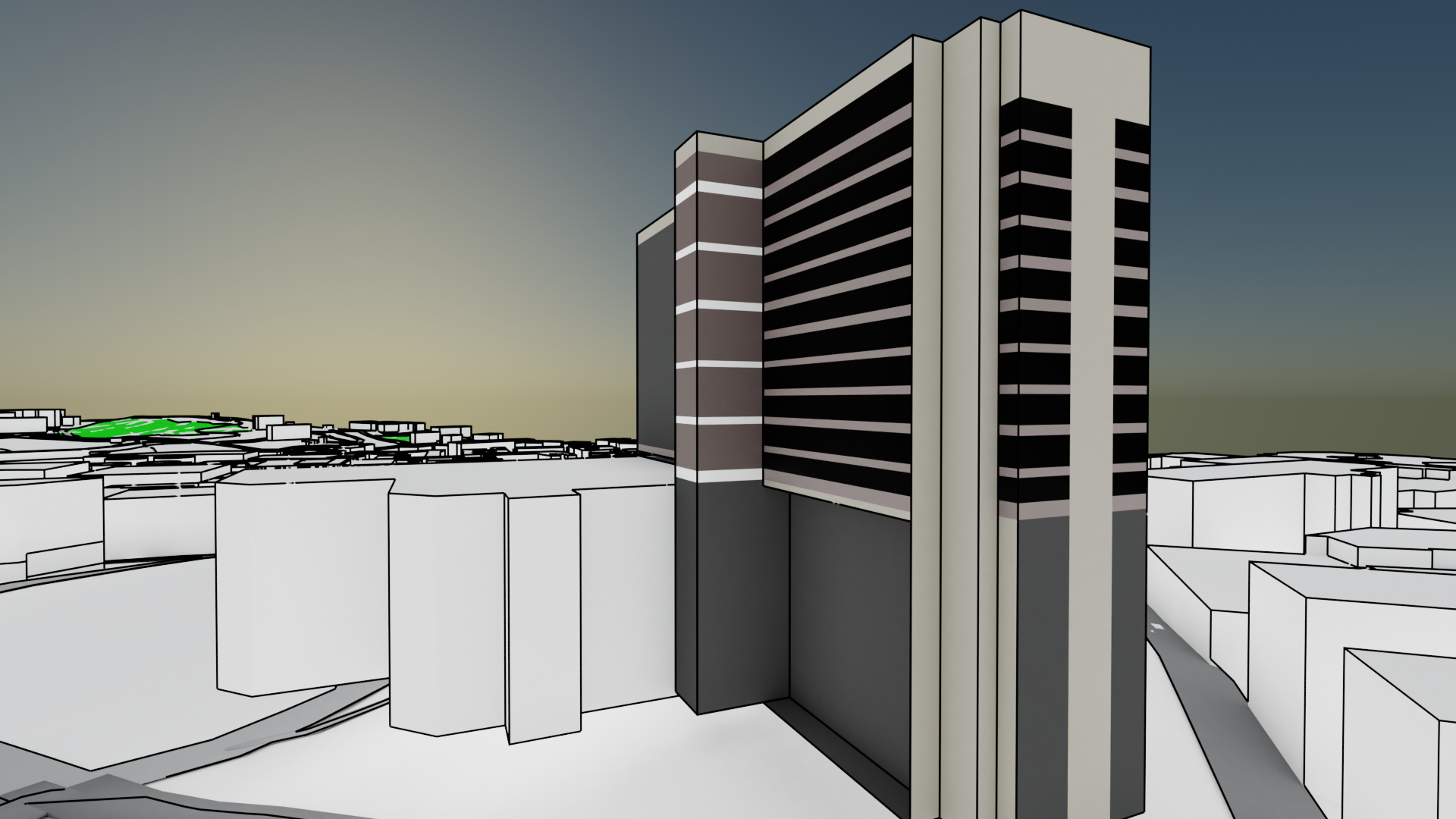 Working on the building has been equally interesting and confusing, and a little infuriating. The building you see to the left that looks like it adjoins to the tower actually goes underneath it – and it is now used as a car park.

Since the building was sold, its colour scheme was changed to some thing a little more modern and white, so it has lost a lot of its brutalist charm (and it'd look like just another unfinished building on my work-in-progress map!)

I've made the design decision to keep it in its original colours as much as possible.


Here's a reference image: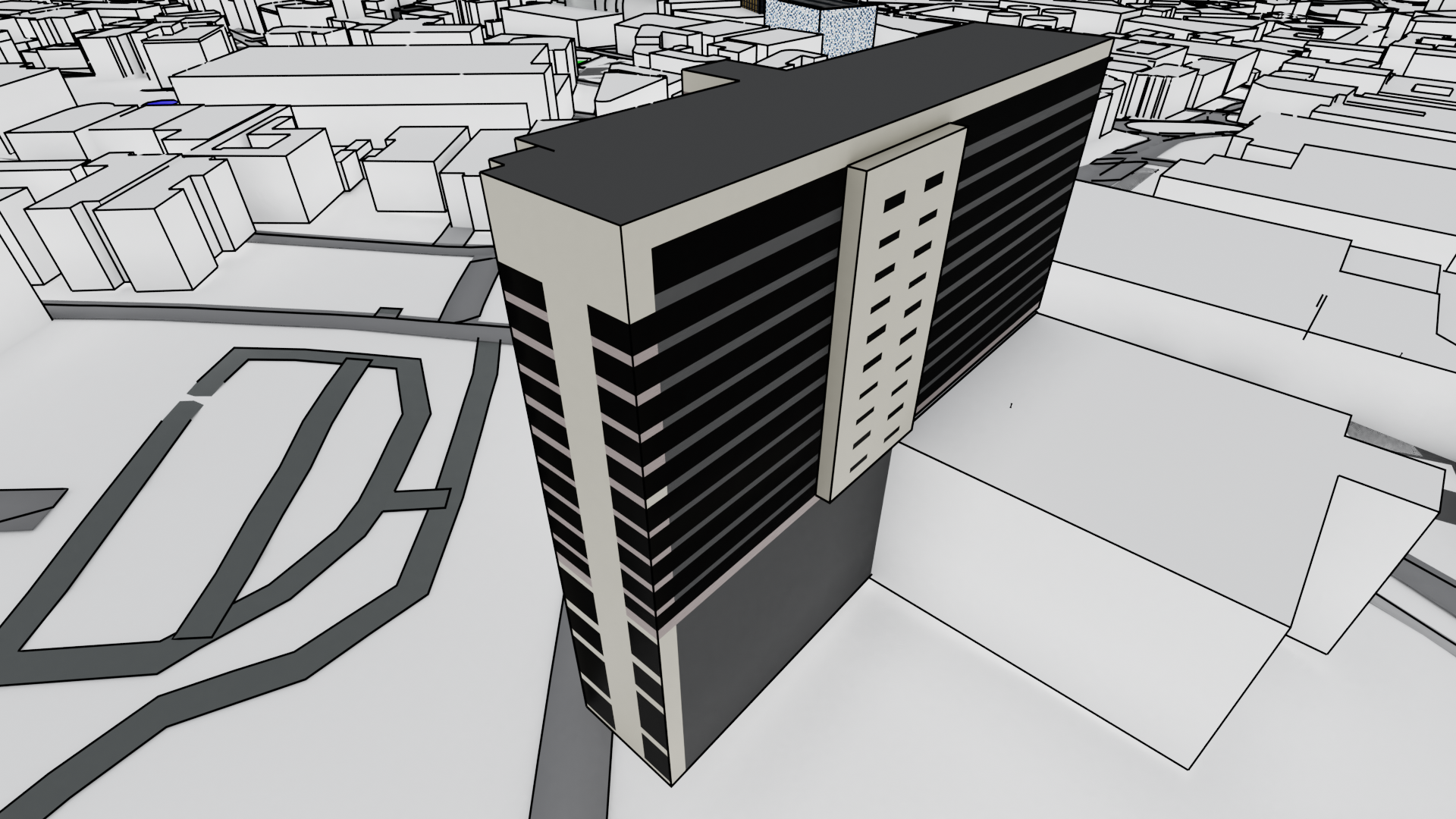 Above we see the same building from the other side.
I've not wanted to go too much into the horizontal building in this post, there's a bit more work to do on the vertical element of the building, shown in the renders as dark grey before I can start on the second building of Telephone House tomorrow.
Also, the foyer will need redoing, because currently it's all windows and no doors.

For those who genuinely can't wait, or are unfamiliar with the area… this is what I'm up against: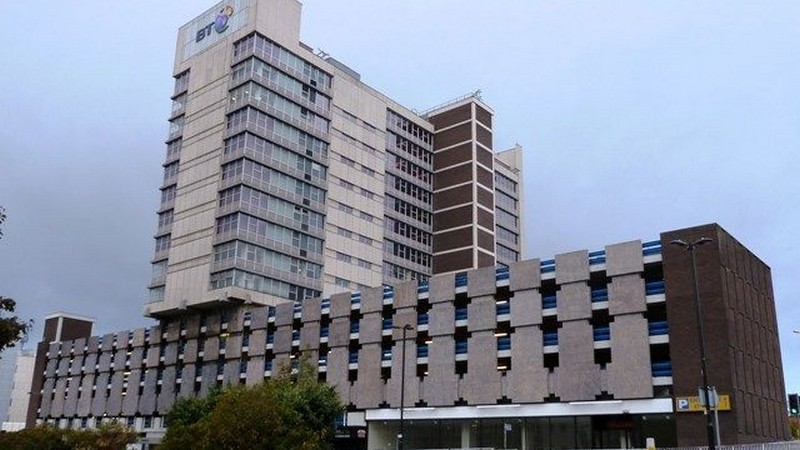 Insomnia update:
I've (kind of) finished the upper building, there's some tweaks to be made still, but I did record a silent screencast to show exact process I used.