Just a quick update, because it has been a couple of days.

There's still a bit of work to do on this, but this weekend I've had a bit of a rest from it and got trashed on Friday night and Saturday morning, not going to lie.
Saturday daytime, I just could not get into it because of how delicate I felt, and Sunday my internet was down until I managed to fix it late at night.

The picture used on the front of the building is from the Whatpub website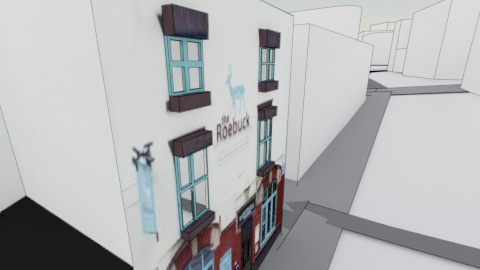 For this building, I'll need to:
Complete the roof
Bottom row of windows and doors
Additional building adjoined to the pub
The beer garden area
The sign hanging from the side of the building
At a later date, I'll be modelling building interiors, but this will be another stage of the development process.