We slow things down a little, and relax to some nice tech beats while texturing Charles Street car park, the 'Cheese Grater' as it's oft known by locals.

These are base paintings and will be elaborated upon later , adding finer detail in both the image texture, and the mesh it envelops – but for now, we're just wrapping the images around a box – and telling our UVMap which portion of the image our faces have wrapped onto it.

These models lack detail because I don't want to get too fixated on one building when there's a whole city center to bring to life – as well as ragequitting, this is why I've made the decision to put the Genting entrance on hold for the time being and work on another building.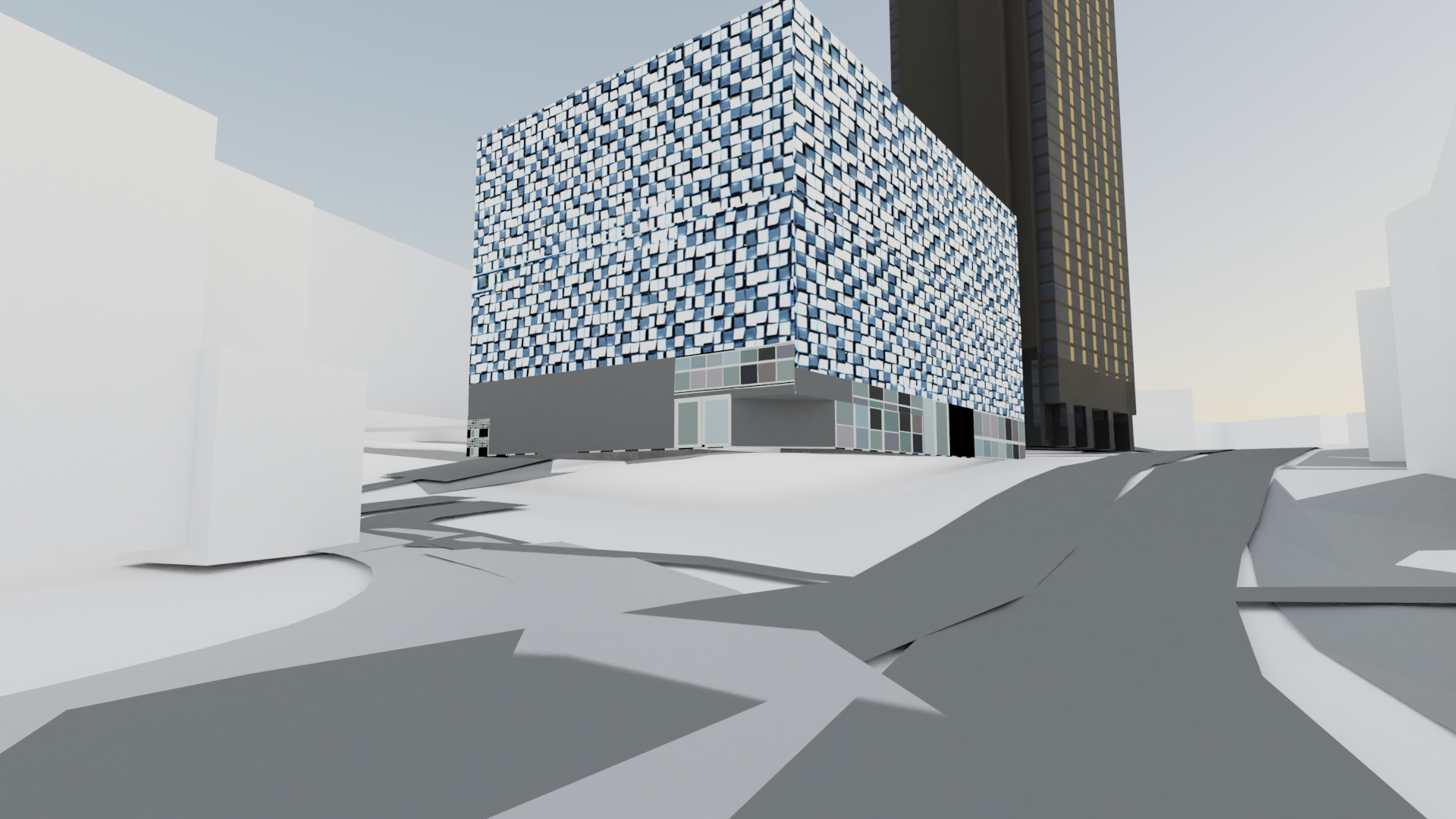 Currently trying to model at least one basic building to the point of some resemblance every day.
Won't take too long, eh?