---
You can read this post in Bengali here, though I am advised that:


সায়ন্তীর সাথে আমার রেডিটের মাধ্যমে আলাপ হয়েছিল। আমাদের তাৎক্ষণিক ক্লিক ছিল। সায়ন্তী আমাকে বাংলা কৌতুকের কিছু স্কেচের কথা বলে, যেগুলো বেশ কিছুদিন ধরে ওর মাথায় ঘুরছিল।যাঁরা আমার সাইটের সাথে পরিচিত, তাঁরা জানবেন,যে কোন আইডিয়াকে বাস্তবায়িত করতে আমি তৎপর থাকি।
আমার ভারতীয় সংস্কৃতি এবং গৌরবময় বিশ্বাসগুলির সামান্য বোধ আছে।
বেশিরভাগই গোয়া থিমযুক্ত ট্রান্সসঙ্গীতের মাধ্যমে।
লকডাউনের কারণে আমরা আপাতত একসাথে কোন ভিডিও বানাতে পারছিনা।তবে লকডাউন শেষ হলেই আমাদের পরবর্তী কাজ হবে চরিত্রগুলিকে ভয়েস দেওয়া এবং এ্যানিমেট করা।
আমাদের সঙ্গে থেকে উৎসাহ দেবেন।

Is a more accurate translation.
---
The story so far…
Sayanti is a woman, who I don't mind admitting I met through Reddit.
We had an immediate click; and she spoke of some Bengali-language comedy sketches she had bouncing around her head; anybody who has been here a while will I know that I think an idea bouncing around your head needs to get out.
I have a slight understanding of esoteric Indian beliefs, but mostly through a love of fast paced, Goa-themed trance music.

So with the lockdown, we obviously can't film together – so the next best thing is animating characters to look like their voice actors.
We have decided to make an animated cartoon together, using Whatsapp as a collaborative tool.
You can see in the screenshot below, the raised clips: they're male(my) dialogue – I've yet to record them.

This video is at 1:1 Speed ratio, modelling Shayanti Ghosh's face from Whatsapp photos from different perspectives. I've not edited this at all.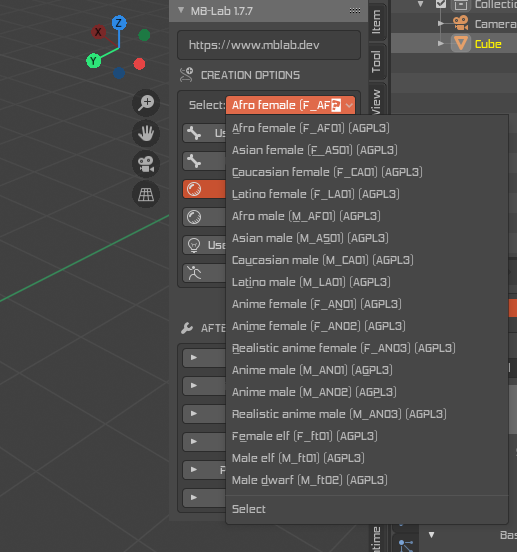 We've completed the subtitling, which gives way to the dialogue timing, too.
We're now ready to start animating the scenery.
Here I've kept the original video, because I think it'll be useful for lip-syncing.

We've decided that he is a Western man living in Western society, but he has been so dominated by his wife and her culture, he has been resigned to a desk and a table in the corner of the room, while the rest of the flat belongs to her; and she has Indianised (is that a word?) it all – apart from his computer desk!

He will be the same, reusable model – his costume will not change at all; as if the animators spent more time on making the wife look like a Rani[?].
She will be dressed in beautiful traditional Bengali dress, have many bracelets to show she's married and have extravagant jewelery at all times.

We love the idea of flipping traditional values on their head, but in a wholesome and light-hearted way. It is not our intention to upset people or their social class, we only want to make comedy to make people smile.
Since we cannot meet, and film against my green-wall – we have to superimpose our meetups by separate video files, or simply produce cartoons and use voice messages as dialogue.

Either way, we're going to make it work – and tell you how you can too!
Lockdown has ignited a lot of creative talent, through cabin fever and boredom – we want to show you how you can make your own stories via Whatsapp, too!

I'm making something with somebody who's language I have no understanding of, but are learning about cultural values too.
If you're making this with somebody who understands your language, that's a bonus to you – but the real fun is somebody who is different to you – that's where your differences lie, and the opposites are the interesting part: the middle ground you meet in your dialogue.

Now don't get me wrong, Sayanti is definitely not naive to British culture, and I do not mean to downplay how streetwise and adapted to our culture she is. She is as clued up to UK culture as you or I – and has an innate understanding of what it is to be British, even down to our meme culture.
She is from India, but has an impeccable understanding and appreciation of both cultures; and what works in terms of humour in both spaces; I'm looking forward to working with her more!

Process
So how have we done this, in a nutshell?
Firstly, load up web.whatsapp.com from your desktop or laptop, and scan the QR code to sync your Whatsapp to your computer browser.
Here, you can download videos sent via Whatsapp to your computer.

Open Blender [blender.org]
File -> New
Select Video Editing
Here you can add Image sequences, audio, and video files – and scenes too!
So let's say someone has sent you a video file, and you need to work with it…
If you've downloaded it via Whatsapp Web, it'll probably land in you Downloads directory. Open it, or drag it into your video sequencer.


When we were finished, this was our completed translation.
The Shahib (my) translation is on the layer above.
I will use Audacity to record this, and slot the audio segements into place.
Next up, we'll need a set – an environment; they're living in Britain, but the wife rules the roost.